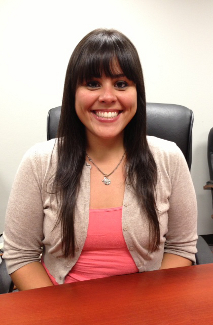 Gabriela Bourque, Play Therapy Master's Level Intern
LSUHSC Child & Family Counseling Clinic
1900 Gravier St. Box G6-2
Room 8A1
New Orleans, LA 70112
gbour3@lsuhsc.edu


Gabriela Bourque, Play Therapy Student Intern, earned a Bachelor of Science in Psychology from University of New Orleans (2011). Gabriela is currently working on completing her Master's in Rehabilitation Counseling from LSU's Health Sciences Center (2014). Gabriela plans to work towards her Licensed Professional Counselor (LPC) and Registered Play Therapists (RPT) upon completion of her Master's.