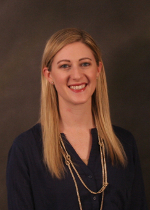 Kellie Giorgio Camelford, Ph.D., LPC-S, NCC, NCSC, Registered Play Therapist, PCIT-Certified is a Licensed Professional Counselor-Supervisor specializing in parenting, women's issues, children and adolescents. She received specialized training in the fields of play therapy, school counseling, parenting, and perinatal mood disorders. As an Assistant Professor at Louisiana State University Health Sciences Center – New Orleans she enjoys teaching and supervising students, as well as providing clinical and community services. Based on her teaching efforts, she was awarded the Dr. Allen A. Copping Award for Excellence in Teaching in 2019. Her research interests include ethical issues in counseling and supervision. Prior to teaching, Dr. Camelford was a professional school counselor at a local parochial high school in New Orleans, and a private practitioner. Furthermore, she serves on various boards and committees within the University, profession, and larger community to promote professionalism in the fields of counseling and supervision. Dr. Camelford may be contacted at kcamel@lsuhsc.edu or 504-556-7546.
Education and Training:
University of New Orleans, 2014 Ph.D., Counselor Education and Supervision
Loyola University New Orleans, M.S., Counseling
Millsaps College, B.A., Psychology, Minors: Education and History
Major Areas of Research/Interests:
Clinical Supervision
Play Therapy
Parent-Child Interaction Therapy (https://alliedhealth.lsuhsc.edu/clinics/docs/PCITBrochure.pdf)
Perinatal Mood Disorders

Licensure/Certification:
Louisiana Licensed Professional Counselor Supervisor
National Certified Counselor
National Certified School Counselor
Registered Play Therapist
Triple P, Level 4, Standard Certified
Parent-Child Interaction Therapy (PCIT) Certified

Selected Publications:
Camelford, K., Vaughn, K.,Dugan, E. (under contract). Creative Play-Based DBT Activities for Children and Their Parents. Rowman & Littlefield.
Camelford, K., Vaughn, K., Dugan, E. (2020). Caroline Conquers Her Corona Fears.https://alliedhealth.lsuhsc.edu/clinics/docs/CarolineConquersHerCoronaFears.pdf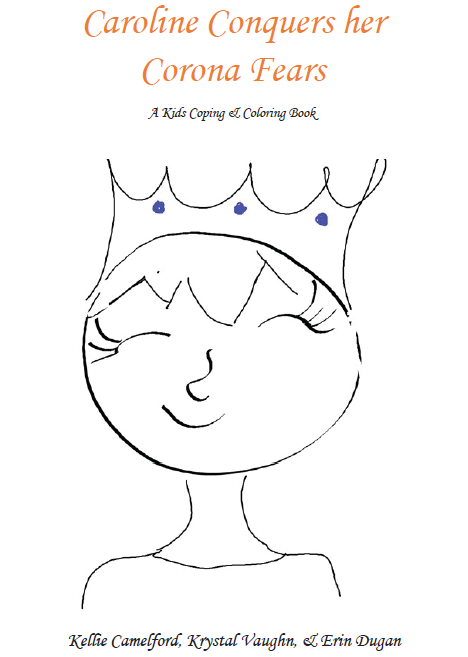 Camelford, K., Dugan, E., Vaughn, K., (2020). Caroline Continues to Conquer. https://alliedhealth.lsuhsc.edu/clinics/docs/CarolineContinuestoConquer.pdf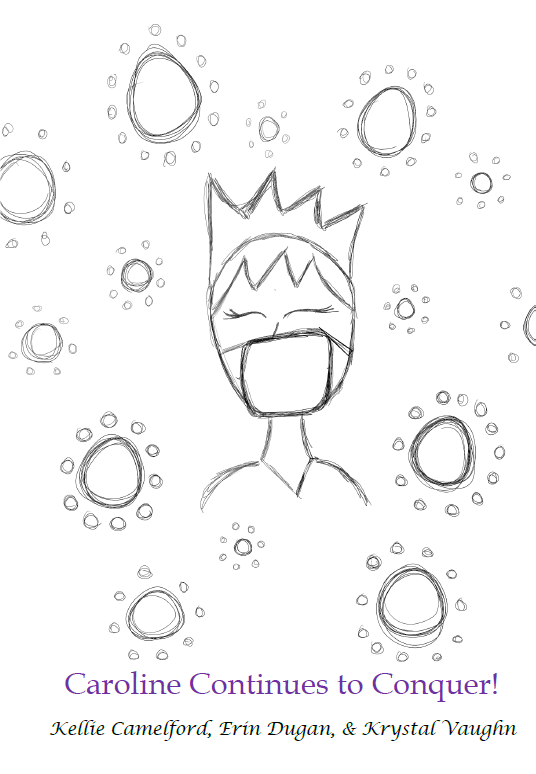 Dugan, E. M., Vaughn, K., & Camelford, K. (2019). Developing and Sustaining Play Therapy Clinics (pp. 1-350). Hershey, PA: IGI Global. doi:10.4018/978-1-5225-8226-7 https://www.igi-global.com/book/developing-sustaining-play-therapy-clinics/216512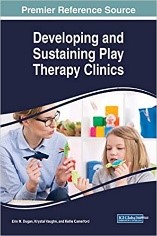 Selected Interviews:
Camelford, K., Vaughn, K., & Dugan, E. (2020, May 7) A kid named Caroline wants to help other kids through the coronavirus crisis. WGNO ABC, New Orleans, LA. https://wgno.com/news/a-kid-named-caroline-wants-to-help-other-kids-through-the-coronavirus-crisis/
Camelford, K. (2020, April 1). Free kids coping resource. Fox 8 Local News, New Orleans, LA.  https://www.fox8live.com/video/2020/04/01/free-kids-coping-resource/
Camelford, K., Vaughn, K. & Dugan, E. (2020, March 31). Learning in the time of coronavirus—Louisiana State University Health Science Center. Resilient Educator, Versidi. https://resilienteducator.com/classroom-resources/caroline-corona-fears/