About Us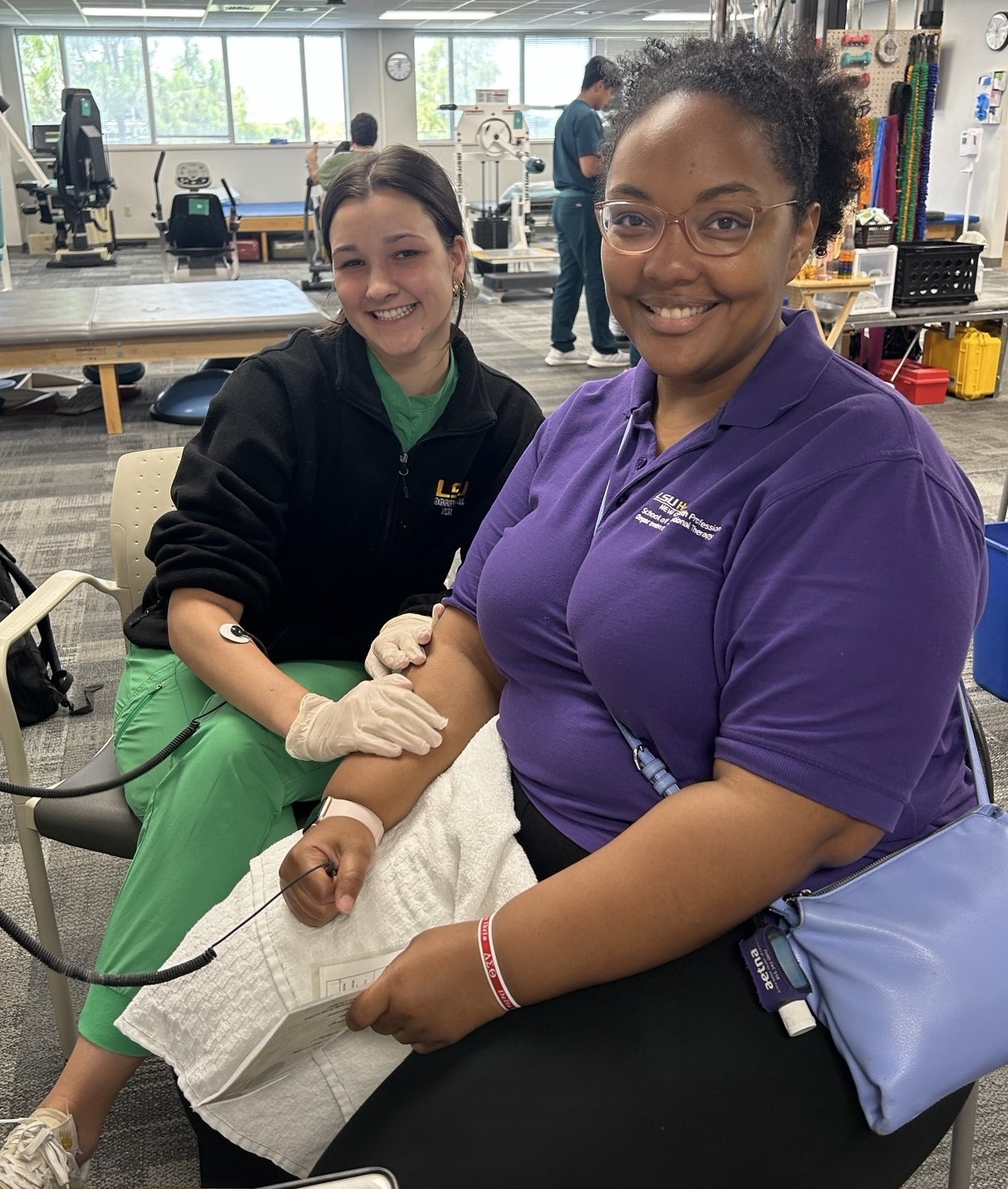 The Louisiana State University Health Sciences Center in New Orleans offers a MASTER OF OCCUPATIONAL THERAPY (MOT) degree program that is accredited by the Accreditation Council for Occupational Therapy Education (ACOTE) for the 10-year period from academic year 2019-2020 to 2029-2030.  For additional information, click here.
Completion of the MOT program prepares a graduate to practice occupational therapy. Twenty-seven months are needed to complete a total of 90 semester hours of coursework on campus at the Health Sciences Center in New Orleans, and off campus at practice sites within and out of the state. Included in these 90 semester hours are 24 weeks of full-time fieldwork.
If there are any questions regarding the Occupational Therapy Program, please contact our department via email at OTNO@lsuhsc.edu or via telephone at (504) 568-4302.
What is Occupational Therapy?
Occupational therapy is a health and rehabilitation profession that helps people regain, develop, and build skills that are important for independent functioning, health, well-being, security, and happiness. Occupational therapy practitioners work with people of all ages who, because of illness, injury, or developmental or psychological impairment, need specialized assistance in learning skills to enable them to lead independent, productive, and satisfying lives. Occupational therapy can prevent injury or the worsening of existing conditions or disabilities and it promotes independent functioning in individuals who may otherwise require institutionalization or other long-term care. Because of this, occupational therapy keeps health care costs down and maximizes the quality of life for individuals, their families, and other caregivers.
Occupational therapy services significantly improve rehabilitation for many people with impairments due to:
Arthritis, cancer, or other debilitating illnesses
Head or spinal cord injuries
Orthopedic, work, or sports-related injuries
Amputation
Burns
Head trauma
Stroke and other neurological conditions
Mental illness
Developmental disabilities
What Makes OT Different?
In addition to dealing with an individual's physical well-being, occupational therapy practitioners address psychological, social, and environmental factors that may impede independent functioning in all aspects of life. This unique perspective makes occupational therapy a critically important part of a health care program.