DEPARTMENT OF OCCUPATIONAL THERAPY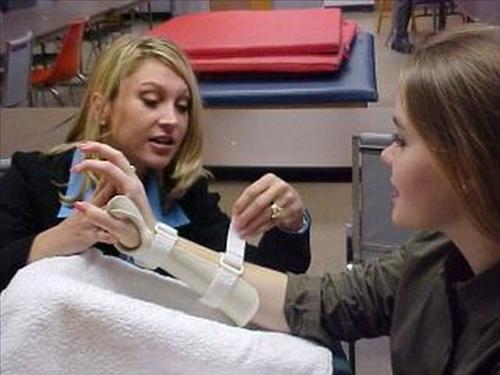 The LSUHSC Department of Occupational Therapy MOT degree program is accredited by the Accreditation Council for Occupational Therapy Education (ACOTE) of the American Occupational Therapy Association (AOTA), located at 4720 Montgomery Lane, Suite 200, Bethesda, MD 20814-3449. ACOTE's telephone number, c/o AOTA is 301-652-AOTA. For additional information related to the program's accreditation status, click here.
Graduates of the program are eligible to sit for the National Board for Certification in Occupational Therapy (NBCOT) exam.
Successful completion of this exam qualifies the individual as an Occupational Therapist, Registered (OTR) and makes him or her
eligible to be licensed as an occupational therapist in most states, including Louisiana. A felony conviction may affect a
graduate's ability to sit for the NBCOT certification examination or attain state licensure.
Program results from NBCOT can be found online at https://secure.nbcot.org/data/schoolstats.aspx