Physician Assistant Program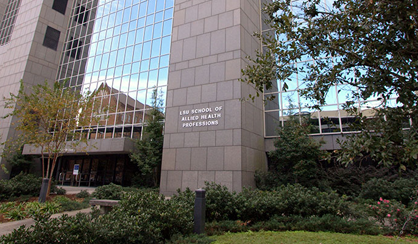 How to become a more competitive applicant...
Develop strong critical thinking skills

Critical thinking is the use of reasoning, evaluation, analysis, decision making and problem solving in the approach to medical decision making

Develop an in-depth understanding of the US healthcare delivery system and the role PAs play in providing healthcare
In addition to required courses, take additional rigorous, upper level science courses and earn high level marks in them
Take and excel in a medical terminology course
Develop excellent written and oral communication skills
Learn all that you can about the Physician Assistant profession. This includes the history of the profession, origin of the profession and the philosophy of the profession
Review our website and become familiar with LSUHSC-New Orleans Master of Physician Assistant Studies Program, its Vision and Mission
Learn a second language or become more proficient in your current second language
Take additional courses in the biological sciences, behavioral and social sciences
Acquire hands-on health care experience in excess of the requirements
Develop concrete examples of your motivation for becoming a PA
Shadow as many clinically practicing PAs as possible to insure you are suited to the demands of this demanding profession
Learn as much as you can about the profession and all of the PA programs that are of interest to you. Select the program(s) that you feel are most suited to your needs and your philosophy.
To become successful, you must invest a high level of dedication and commitment. Please consider the information provided and if you feel that our program is in your best interest, we welcome your application!