Physician Assistant Program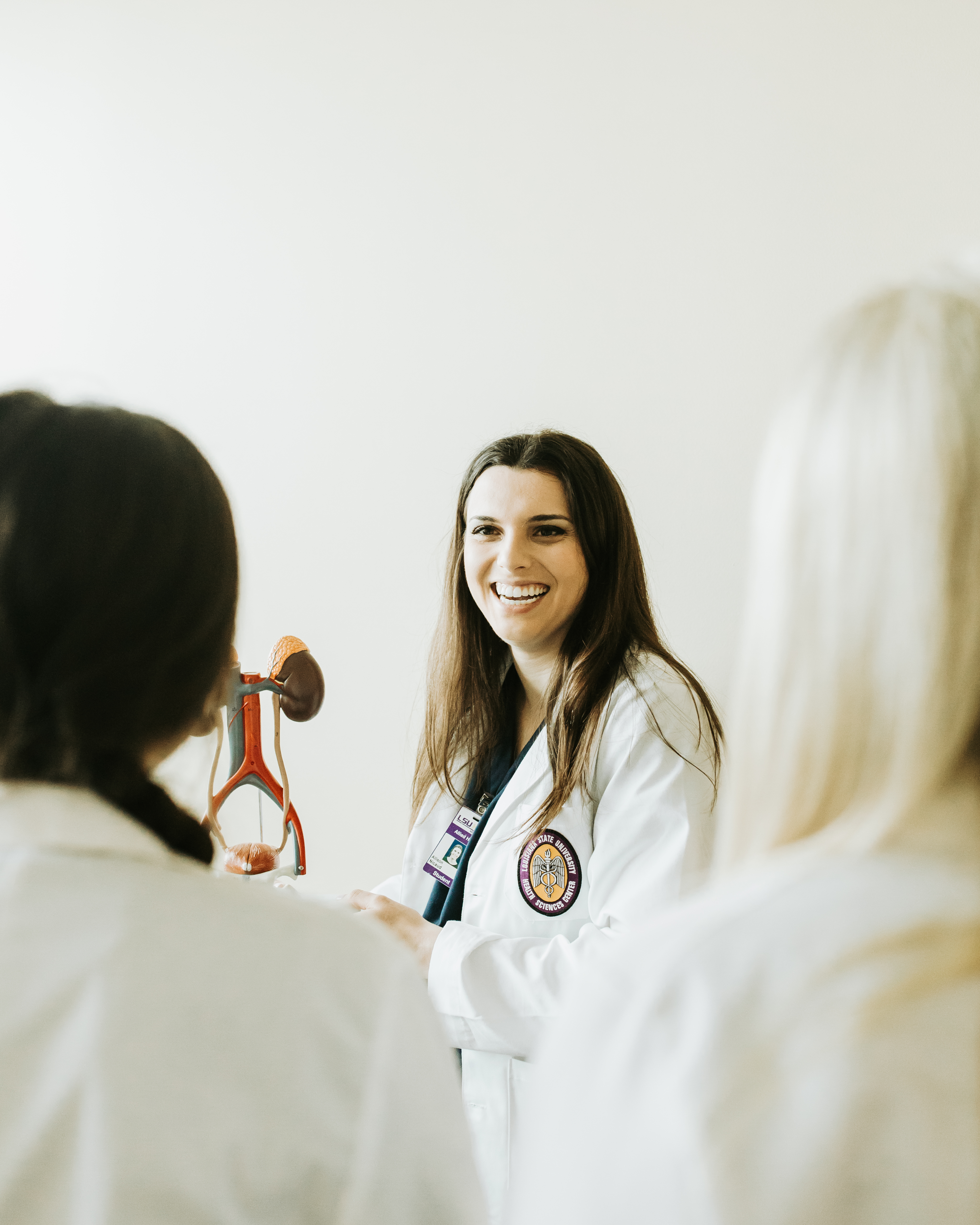 Didactic Curriculum Overview
The 17-month didactic phase of the curriculum focuses on human structure and function, physiologic systems governing body function, pathological and behavioral alterations causing clinical manifestations of illness, and therapeutic principles underlying the management of illness and injury. The program will include learning opportunities in clinical genetics, culture and diversity, ethics and health promotion and disease prevention.
Both discipline-specific and interdisciplinary learning experiences with medical and allied health professions students delivered in traditional and team-based fashion are used to define the shared knowledge base requisite to entry-level practice.
As students master a specified body of knowledge and core skills, they enter a period of critical thinking and reasoning designed to integrate the basic and pre-clinical sciences of medicine. Concepts in epidemiology, principles of pathology and pathophysiology, the clinical manifestations of illness and injury, and the ability of testing to assist in the diagnostic and management processes are integrated within the Differential Diagnosis course. Courses in Electrocardiography, Radiology and Diagnostic Testing are used to reinforce student understanding of diagnostic test selection and interpretation. Students will enroll in Clinical Pharmacology to develop a comprehensive knowledge base on which to begin their clinical use of pharmacotherapeutics. Together, these courses provide the foundation of information needed to select evidence based treatment options for the management of disease.
Learning about the role of the PA and the importance of cultural beliefs and alternative care practices to the outcomes of care are addressed in the courses PA Professional Practice, Clinical Practice Issues and Culture and Diversity. Critical thinking, reasoning, and problem solving, are intrinsic to the curriculum and essential to practice and introduced in the courses Differential Diagnosis, and Clinical Medicine I and II.
Students are also prepared for the development and writing of the Master's Project, required for graduation, in the courses Research Methods I, II and Capstone Project.
Faculty within the PA Program and the LSUHSC-NO basic science and clinical faculty all participate in the presentation of these didactic experiences.